People in a lower socioeconomic position are more likely to have poorer health outcomes and shorter lifespans, according to new data.
In a cross-sectional and cohort study of the adult population of Rome, Italy, researchers found that those with the lowest education were as much as 67% more likely to have a chronic condition than were those with the highest education. Those in the lowest real estate areas were as much as 86% more likely to have a chronic condition than were those in the highest real estate areas.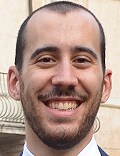 "Multiple factors affect health directly or indirectly. What we, as society, can tackle and must aim to reduce are the differences created by inequalities in opportunities, wealth, and health literacy that discriminate the average life and health of peer individuals who just happen to be born in different contexts or to have different educations," study author Luca Dei Bardi, a doctoral student at Sapienza University of Rome and an epidemiologist with the Regional Health Service in Rome, told Medscape Medical News.
"In countries with universal access to healthcare, such as Italy, it is a moral imperative to give equal health to all people, independent of the cultural background, educational attainment, or place of residence," he said.
The study was published August 19 in BMJ Open.
Variation by Sex
Dei Bardi and colleagues analyzed data for people aged 25-99 years in the Rome 2011 census, which included 1.8 million people, to understand the association between socioeconomic position and health status. They also examined the association between socioeconomic position and survival. As a measure of health status, the investigators looked at the presence of chronic or rare conditions from the Disease-Related Co-Payment Exemption Registry, which is a database implemented to provide free care to people with these conditions.
As part of the analysis, the research team incorporated individual socioeconomic position, which was measured through educational attainment, and contextual socioeconomic position, which was measured through neighborhood real estate price quintiles.
Overall, the researchers confirmed a direct association between socioeconomic position and baseline health status for men and women. In turn, low socioeconomic position and the presence of chronic conditions were associated with shorter survival times.
For instance, among people between ages 45 and 54 years, those with a low socioeconomic position (either individual or contextual) had a prevalence of chronic conditions similar to the prevalence seen in high socioeconomic people who were 10 years older.
The most common chronic conditions were hypertension, diabetes, and cancer. Although these conditions were in the top three for all educational levels, hypertension was most common in the lower education group, at 9.9%, followed by diabetes at 8.5% and cancer at 5.2%. Cancer was the most common condition in the highly educated group, at 3.6%, followed by hypertension at 2.9% and diabetes at 2.2%.
Women in the lowest education group, who had compulsory or primary education, had 20% shorter lives than did their peers with a bachelor's degree or higher. Among men, the differences increased up to 30%.
Double Inequality
The contextual socioeconomic position — or the neighborhood where someone lived — was associated with survival rates that were decreased by about 10%, with an average of 7% shorter survival for women and 12% shorter for men.
In Rome, the poorer neighborhoods are located along the periphery of the city, Dei Bardi noted, whereas the wealthier areas are at the center.
Socioeconomic status can lead to a double inequality, the study authors concluded, with a higher likelihood of being affected by at least one chronic condition, which is associated with shorter survival, as well as a shorter survival rate independent of chronic conditions.
"Research like ours is needed to underline these or similar unequal patterns and to help policymakers address the problem and identify priorities to reduce unfair differences," he said. "Giving the same to everyone is not enough, and we should aim to give more to those who need more."
Researchers have long known about health disparities based on socioeconomic status, including in Rome, Dei Bardi said. However, he and colleagues found the shorter survival rates independent of chronic conditions to be "striking and unsettling." They're now looking at the disproportionate effects of the COVID-19 pandemic and ongoing health disparities in the Lazio region of Italy.
"Our efforts to highlight disparities will continue, as well as [those of] many other health researchers around the world," he said. "We hope that in the future everyone, independently of education, ethnicity, and place of residence, could enjoy equal health and long life."
"Critical" Research
Public health researchers have also looked at the effects of socioeconomic status on specific conditions. Previous research has indicated that lower levels of education, lower income, and geographic location can heighten the risks for heart disease, several types of cancer, and multiple chronic conditions affecting physical and mental health.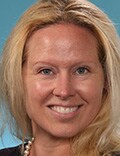 "This article highlights the influence of individual and neighborhood socioeconomic status and appears to suggest that low socioeconomic status accelerates the disease process and may reduce years of healthy life," Randi Foraker, PhD, professor of medicine at Washington University in St. Louis, told Medscape.
Foraker, who wasn't involved with the study, also serves as the director of the Center for Population Health Informatics at the Institute for Informatics at Washington University. She and colleagues have noted the disparities in heart health based on individual- and neighborhood-level socioeconomic status.
"Socioeconomic status and other social determinants of health provide a foundation for cardiovascular health and can influence one's ability to attain high cardiovascular health and the success of interventions aimed at improving cardiovascular health," she said. "It is critical to research linkages between socioeconomic status and health so we can tailor community-based programs and interventions to the populations that need them most."
The study received no financial support. Dei Bardi and Foraker reported no relevant disclosures.
BMJ Open. Published August 19, 2022. Full text
Carolyn Crist is a health and medical journalist who reports on the latest studies for Medscape, MDedge, and WebMD.
For more news about Italian research, visit Univadis Italy.

Follow Medscape on Facebook, Twitter, Instagram, and YouTube
Credits:
Lead image: E+/Getty Images
Image 1: Luca Dei Bardi
Image 2: Washington University in St. Louis
Medscape Medical News © 2022 WebMD, LLC

Send news tips to news@medscape.net.
Cite this: Socioeconomic Position Linked With Chronic Conditions and Survival - Medscape - Sep 02, 2022.